Oregon Fish and Wildlife Journal: 2018 Summer Journal

Furthering the Concept of Multiple Use of Our Lands for Over 40 Years!
2018 Summer Journal
Oregon Fish & Wildlife Journal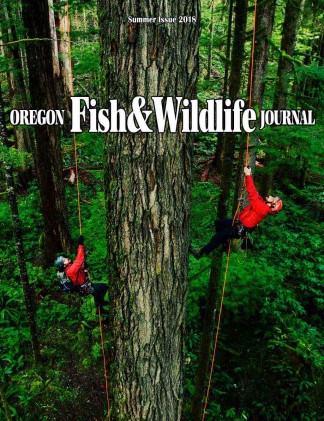 In Summer 2018 Journal Issue:
My Voice, By Cristy Rein
The Wisdom Keeper, By Cam Ghostkeeper
US Rep. Rob Bishop Chairman, House Committee on Natural Resources Interview
Forest Mortality Exceeds Growth in America's National Forests, By John Greene
White Revenge, By Mickey Bellman
Loggers, Mountain Bikers and A Tiki Bar!, By Christine McGowan
Oregon Coast Range Old-Growth: Part II, Size Matters, By Dr. Bob Zybach
Late Spring On The Kenai Peninsula, By Jeff Plew
Trout Thrive After Logging, From Oregon State Univeristy
Why Are Some Forest Fires More Intense?, From Oregon Forest Resources Institute
To order past issues of Oregon Fish & Wildlife Journal, please contact us.